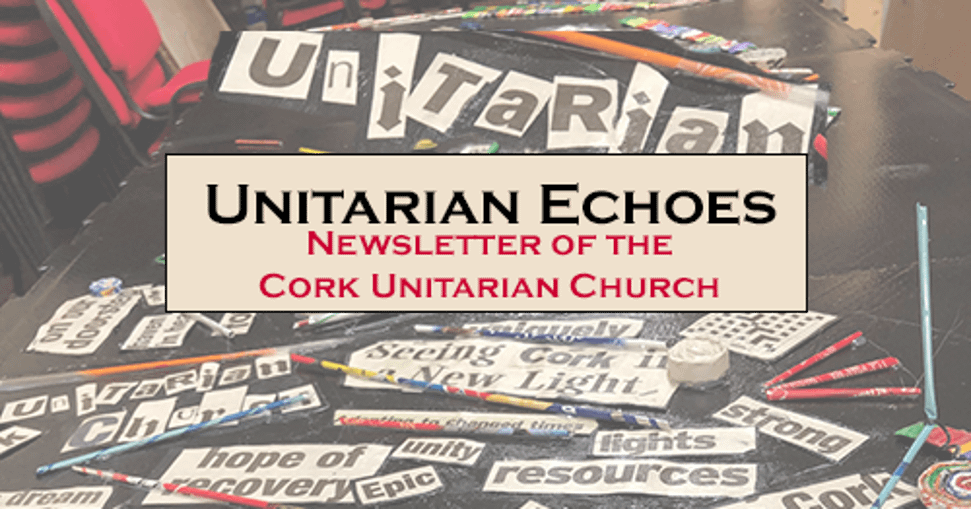 Our church newsletter, Unitarian Echoes is named after an original piece of artwork by church member Virginia Giglio which was installed in our church courtyard in the summer of 2020. Also the Evening Echo is a national newspaper printed here in Cork.
The Unitarian Echoes is in digital/on-line format and is delivered free your your E-Mail inbox. It will be published quarterly and is edited by church member Neal Dunnigan. It features news about the church, its life and community as well as stories from outside the church.

If you would like to subscribe then please click on the button:
We also have a catalogue of past issues at:
We hope you enjoy our newsletters and from all of us, thanks for your support.