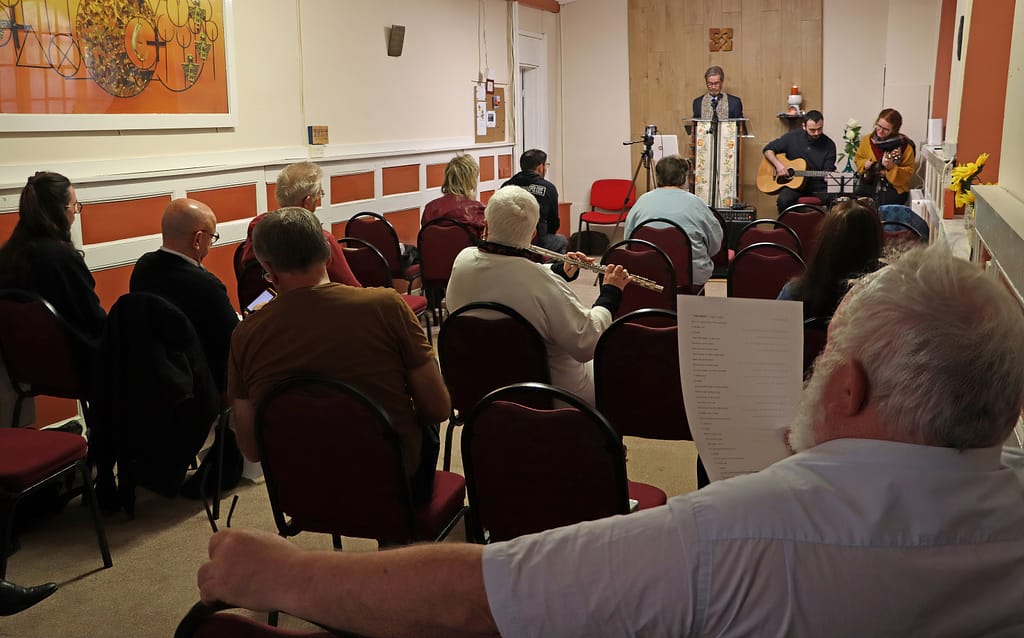 Our primary service is our regular Sunday worship service. The service is held at 11:00AM on Sundays in our Princes St location in Cork Centre City.
Here is a look at our chapel:
We also stream our Sunday service live over Facebook.
You can view past services in our Sunday Service Video Archive.
Sunday service is at 11am and is approximately an hour in duration. It consists of music, both hymns and secular, prayers that are modern in expression, theology and language and readings that may be from any source that offers a deeper reflection on life. We do not kneel during services. Like all churches, there is a homily or sermon but the minister will not tell you what to believe or how to live your life.